Established in 1925, Emily Carr University of Art + Design is the only public university in British Columbia solely devoted to education, learning and research in art, design, and media. The university places students at the centre of a vibrant, interdisciplinary environment. Critical theory and studio practice merge with community engagement, research, and exhibition to deliver dynamic undergraduate and graduate level degrees, certificates, and lifelong learning opportunities.
Recognized as one of Canada's most research-intensive art and design universities, Emily Carr is strategically focused to empower students with a transformative learning environment and a competitive edge in the knowledge and creative economies. Faculty and alumni are internationally recognized, award-winning creators and thought leaders, with 92 percent of graduates contributing to the cultural and creative sectors through their professions – whether as entrepreneurs or within a wide array of leading  industries and non-profits.Program designations include: bachelor's degrees in Design (BDes), Fine Arts (BFA), and Media Arts (BMA), with 11 available majors; master's degrees in Fine Arts (MFA), Design (MDes) and Digital Media (MDM) (the last of which is jointly delivered); and ten certificates offered through Continuing Studies. Emily Carr University's four faculties and degree programs are deliberately designed to reflect the fluidity of contemporary practice and research in art, design and media, with flexible, and interdisciplinary curricula.
The university recently moved to a new purpose-built, state-of-the-art facility at Great Northern Way where it has already become a cultural landmark for Vancouver, with over 300,000 sq. ft. of space for students, classrooms, technical workshops and galleries.
STUDENT ENROLMENT
Full-time (undergraduates)
1,690
Full-time (graduates)
70
Part-time (undergraduates)
180
Part-time (graduates)
1
Source: Emily Carr University of Art + Design (2017 rounded preliminary fall enrolment).
TUITION FEES
CANADIAN STUDENTS
Undergraduate tuition fees:
$4,021
Graduate tuition fees:
$15,900 – –
INTERNATIONAL STUDENTS
Undergraduate tuition fees:
$15,933
Graduate tuition fees:
$15,900 – $18,690
ACADEMIC PROGRAMS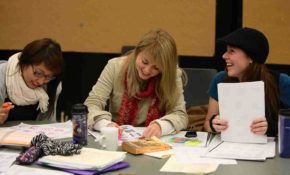 First Year Foundation
Launch your journey.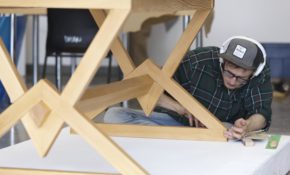 Bachelor of Design
Design your future.
Bachelor of Fine Arts
​Create your future.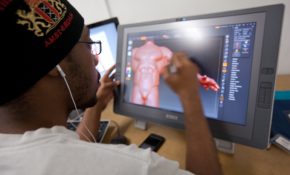 Bachelor of Media Arts
Evolve with media arts.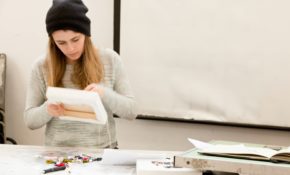 Minors
Pique your creativity.
Annual Viewbook
Show us what you've got!
Annual Viewbook
Lead. Inspire your practice.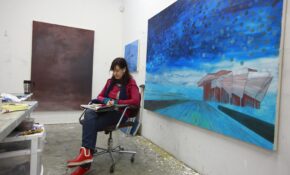 About our Graduate Degrees
Prepare to lead with creativity.
Master of Fine Arts
Immerse yourself.
Master of Fine Arts (Low Residency)
Flexible delivery.
Master of Design
ReDesign your future.
Master of Digital Media
One master's, four partners, unlimited future.
Source: Emily Carr University of Art + Design (based on two terms at 15 credits per term). Fees for general programs: in arts. (2017-18).
Note: In addition to tuition fees, universities generally charge fees for goods and services supplied to students. This includes areas such as student associations, sports and health. These additional fees vary widely per university and per student and can run from a few hundred dollars to a few thousand dollars. Check with the university for details.